2023 Callaway Supersoft MAX Golf Ball Review
One thing separates this golf ball from all the other balls made by major manufacturers that are available on the market. It is an oversized ball. Does that make it legal? Absolutely. A golf ball can be larger in diameter if its weight does not exceed the maximum of 1.620 oz (45.9 g). In the 2023 Callaway Supersoft Max golf ball review find out how this larger ball did on the course.
This is the second generation of the Supersoft MAX golf ball. Callaway markets it as a unique offering that's engineered for maximum distance from maximum forgiveness.
They also say it is their longest ball for slow-speed players, built to create faster ball speeds from high launch and low spin. As always, it all sounds very promising.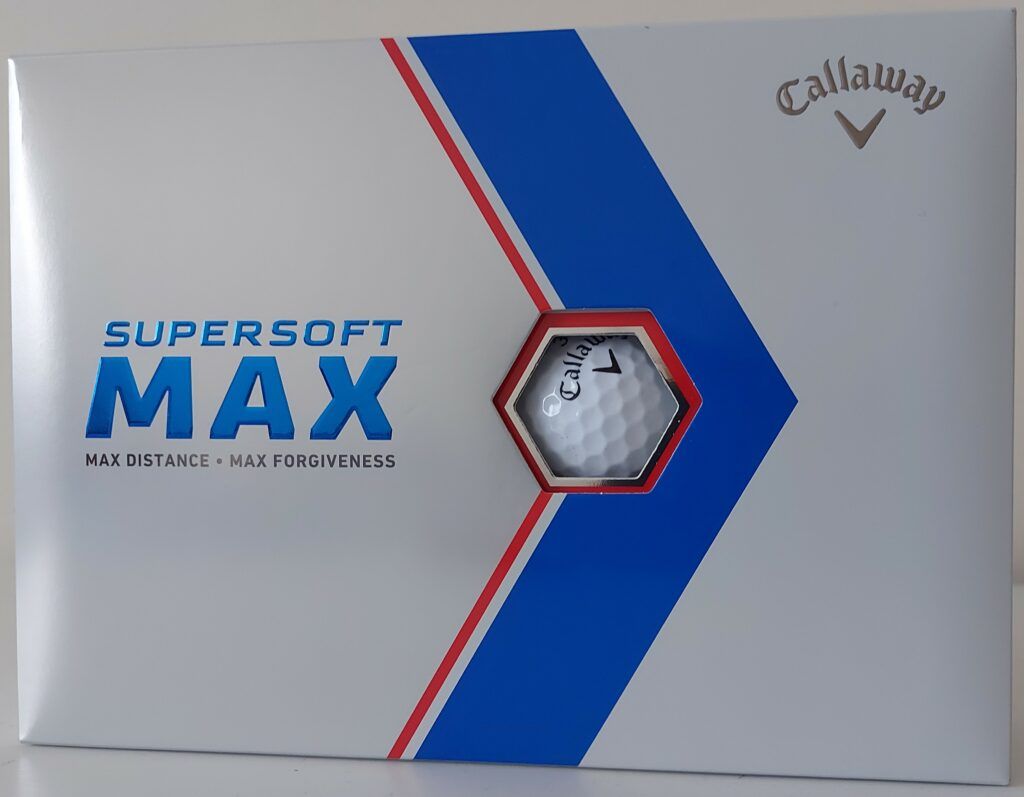 It is a 2-piece ionomer cover golf ball which means it is primarily built for distance. Its compression rating is around 40, which is consistent with the previous model. Along with its cousin, the Supersoft, that puts it among the softest golf balls on the market. Now, enough with the introduction, let's move on to the review.
Who Is This Ball For?
A couple of answers seem natural for this golf ball, but we'll come to them shortly. To start with, this is a soft, two-piece, ionomer cover ball. It is built mainly for players with slower to medium swing speeds. I agree with Callaway that is best for slow-swing speed golfers due to its low compression rating.
It will not give you a ton of spin and the possibility to work it like a premium ball. But that is fine, that is not its main purpose anyway. Its main purpose is to go a long distance while being easier to hit. The oversized nature of this ball is one of its selling points. It is also something that separates it from the other balls on the market.
Now we come to the answer to the main question. It is actually what you would think. As I have mentioned above it is a good option for players with slower swing speeds. More importantly, this golf ball is an excellent choice for beginners. Due to its size, it is easier to make contact with it. When you start golfing, nothing is more important than just hitting that ball.
PROS
Beginner Friendly
Distance
Durability
Easier to Hit
Price
CONS
Lower Spin
Not Suited for Faster Swing Speeds
2023 Callaway Supersoft MAX Golf Ball Review
On the Green
Since this is the slightly bigger version of the standard Callaway Supersoft, the putting experience was similar. On contact, it felt soft and made a very mellow sound. It didn't take me a long time to adjust to it. This was a good thing since I regularly play balls that have a more than double compression rating and softer covers.
The ball was rolling well, particularly on long putts. There were no issues with holding the line and directing it where the putter was pointing. You would think that, due to its size, the hole gets smaller. However, the size difference does not make any significant impact. Putting with this ball was definitely on the positive side.
Around the Green
This is a part of the game where you could potentially see the biggest difference compared to three-piece golf balls. That is mainly due to the lack of spin. You will notice it, especially if you are trying to go for a hop and stop play or if you are short-sided and need a flop shot. Luckily, I do not go for those shots too often.
In my case, it worked well enough since my go-to chip is the bump and run. It took some adjustment, but once I got the hang of it, it worked just fine. Lately, I have started to use the putter more often when closer to the green. When it comes to that situation, this ball did a decent job.
Approach Shots
On a par 3 course, where I test golf balls, every shot is an approach shot. That fact gives this category so much more importance. One of the things Callaway states for this ball is high launch. I did notice that this contributed to a higher average height trajectory. That is a good thing because it helps the ball to stop sooner on the green.
On lower trajectory shots that I sometimes use, the ball did okay. Because of the lower spin, I just had to hit it a bit shorter to give it time to stop. This is another area where the ball felt soft off the clubface. I have to say that the mis-hits were not so bad. My misses were consistent with my current performances on courses. Overall, it felt good hitting this golf ball.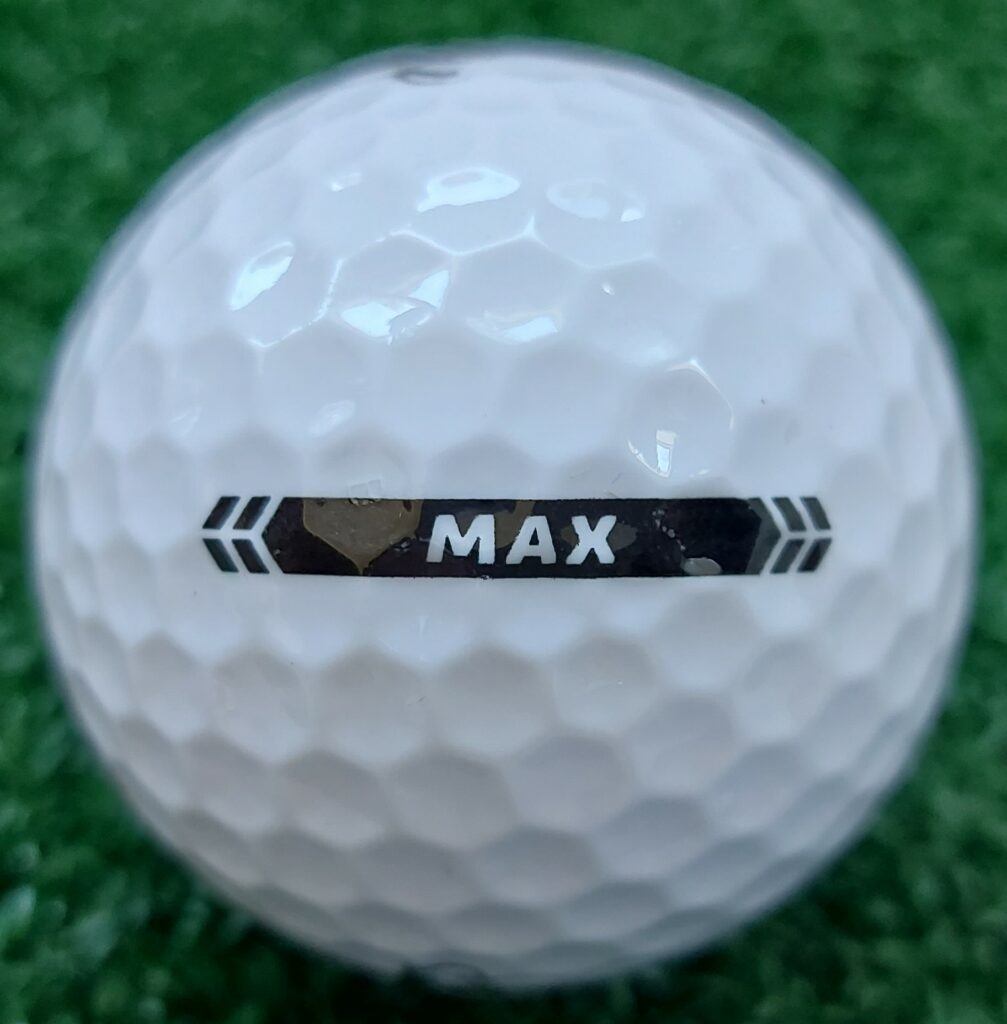 Appearance and Price
As you can imagine, the Supersoft MAX is the carbon copy of the Supersoft just larger. The only little difference is that on the alignment arrow, it says "MAX" instead of "Supersoft". By the way, that alignment is very helpful in case you do align your ball when putting. It looks as if you've done it with a marker.
Price-wise, this ball is among the cheapest ones out there in the soft two-piece golf ball category. The price is the same as for the regular Supersoft. However, it is only available in the standard white color whereas the Supersoft comes in multiple color options. Nonetheless, it is a very good value for money.
Durability
Like its smaller cousin, this ball has shown great durability. After a full round on a par 3 course, there were only a few marks and scuffs visible. I would place it among the category leaders when it comes to withstanding hit after hit. This adds to its value and makes it a very attractive option for golfers who do not want to overspend.
Final Verdict
To summarize, there are not many bad things to say about this golf ball. It performs exactly how you would expect from a two-piece low compression ball. With this product, Callaway tapped into a niche market where it can help golfers make better contact and gain confidence. At the end of the day, those are things that can help you enjoy golf more.
If you play the Supersoft or prefer low-compression golf balls, and need to improve contact, this could be an option for you. It can help you through the improvement period with less frustration on the course. Eventually, you can go back to a smaller golf ball or just keep playing this one. I can see this ball helping a lot of golfers to make their first steps. Good job for Callaway.
You may also like:
2023 Callaway Supersoft Golf Ball Review