About Dan
Hi everyone and welcome to my Golf Balls World website. Since moving to Canada I have discovered the beautiful game of golf and it quickly became my passion.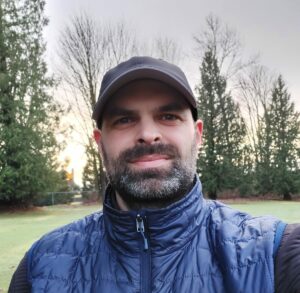 Growing up I had no opportunity to get involved with golf, but since I started playing and learning about it my life has completely changed.
I enjoy learning about golf, studying the game, and practicing whenever I can. With all the knowledge I am absorbing I want to help you to become a better golfer and help you find the right golf ball for your game.
I have a bachelor's degree in Economics, which helped me broaden my knowledge and assisted me in my life journey. Additionally, I have obtained a certificate in Sports and Recreation Management which was something I always wanted to have.
The Game Is Evolving
Like every other game, the game of golf has been changing and evolving over the years. Nowadays the players are hitting the ball harder and longer than ever. But as we know it does not all have to do with strength and distance, it has a lot to do with technique and the advanced equipment technology being offered.
Even if it does not seem so, one of the most important pieces of equipment is the golf ball. There are a lot of golf balls on the market, and choosing one can often be overwhelming, to say the least. I know that from personal experience, especially if you are just starting to play the game. Companies keep developing new technologies and materials the golf balls are made of, claiming you will hit it straighter, better, and longer.
In all this sea of new products you absolutely want to choose the perfect one that will indeed improve your game.
Options to Narrow Your Choices
Golfers on every level will probably try and change at least a few different brands and types of golf balls until they find that perfect one. Sometimes it is a matter of personal preference, other times it depends on where your game is at. My goal is to have a website that will make your golf ball choice easier, and also help you improve your game. Much of the content I will be discussing here will be focusing on all topics related to golf balls as well as tips on how to improve your golf game.
All this is meant to help you choose the golf ball that suits you the most and help you become a better golfer.
Practice and Dedication
At the end of the day only consistent practice, playing time, and dedication will improve your game. I am rediscovering that every time I go to a course or a driving range.
Don't focus only on your handicap and remember to enjoy the game,
Dan
Founder of Golf Balls World