If you fall into the recreational golfer category, there is a good chance you are neglecting your putting practice. Don't worry, it is a common thing. Most of us tend to prioritize our swing over putting all the time. With that being the case, check the top golf putting tips below in order to help you master the greens.
There is no shortcut to getting better at golf, that is the truth. In the same way, there is no shortcut to getting better at putting. However, there are things that can help you on the green.
It takes time to see results when you start changing your golf game.
We all have some routines when it comes to putting. Sometimes we have to change them to see better outcomes.
There is a reason why professional golfers seem to be putting with such ease. Besides all the hours they put into practice, they do certain things that help even more. Some are related to putting techniques and others are related to knowing the greens better. You will find a few of those things as you keep reading this article.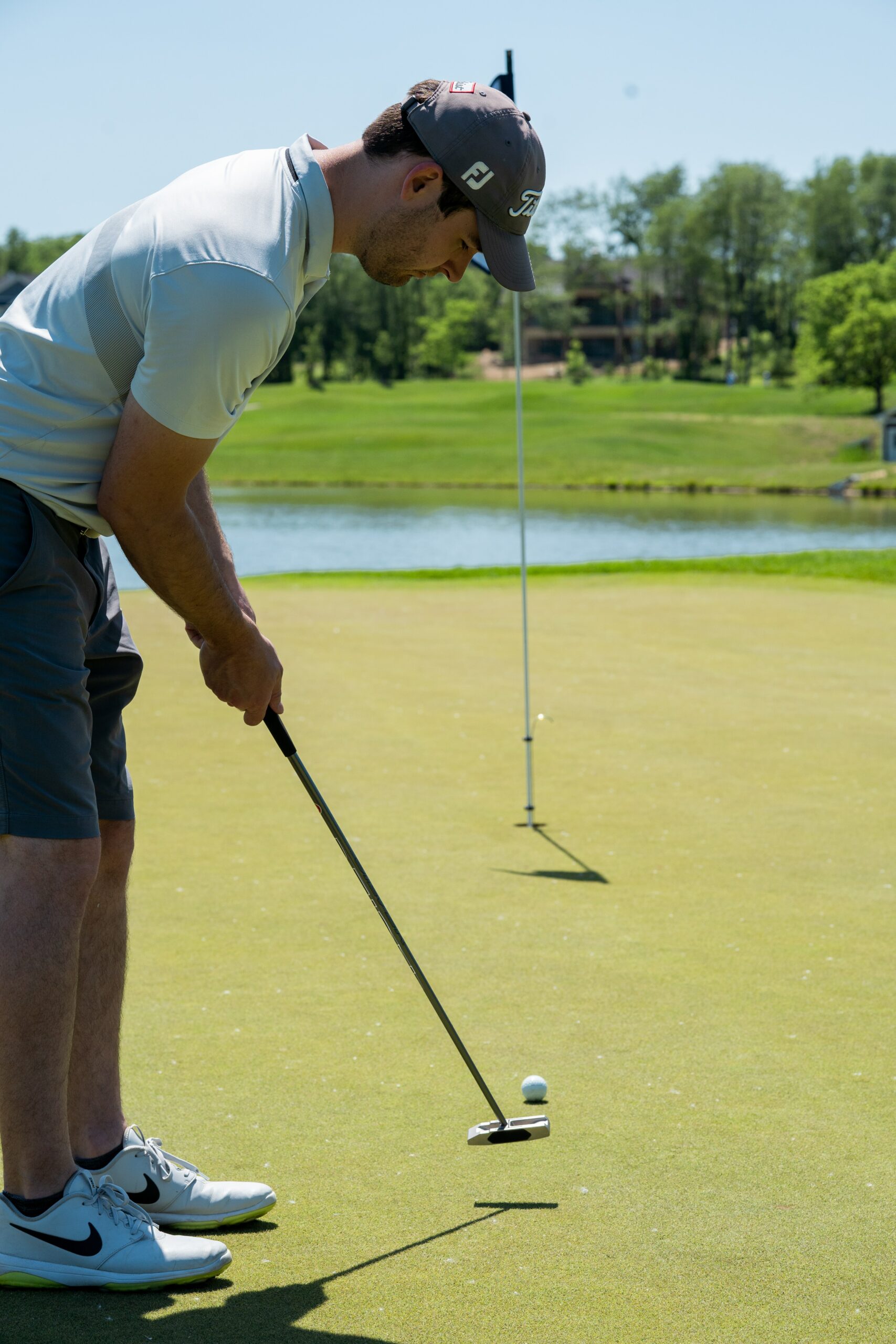 Learn to Read the Greens
Reading the greens the right way is the recipe for lower scores. You can be great at controlling the putting pace, but if you do not get it on the right line all is for nothing. Now, there are things recreational golfers do to read the greens and there are additional things the professionals do.
You will not have enough time to do the reading thoroughly as the pros do, since you can't spend that much time on the green due to the pace of play. Nonetheless, there are a few things you can do to read them better. Walking around the green and reading it from different positions is one of them.
Additionally, you can walk your putting line and stop at certain spots to see if it tilts either way and how much it tilts. It is also a good idea to observe other golfers in your group when they putt. That will give you an idea of the green speed as well as where the putts are moving toward. You can also find other ways that can work to improve your green reading skills.
Use Practice Greens to Your Advantage
Usually, the golf course has a practice green where you can warm up before your tee time. What I notice a lot is that not that many golfers take advantage of that. It is a shame because it is complementary. On top of that, it can help you a lot for the round of golf you are about to play.
First of all, it is a good way to warm up. There is nothing worse for your body but to start hitting balls cold. Any form of warm-up is good, this one included. Besides that, it can give you information on the current greens' condition. You can see how fast the greens are so you can adapt your putting for the day.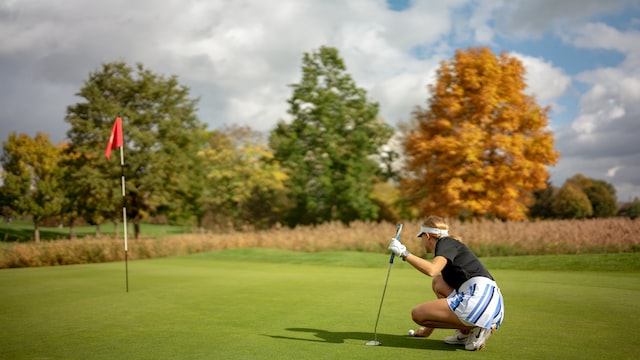 Rotate Your Shoulders
One of the things that lead to putting inconsistency is using arms or wrists. That way is harder to control the stroke pace and the putter head. If you have a look at the tour pros you will notice how they move their shoulders and arms in sync. It almost looks as if their putter is an extension of their arms.
When you move only your shoulders and arms while putting you leave less room for errors. It might feel weird in the beginning, but once you get hold of it brings more consistency. Everything should be basically locked in with no separate arms or wrist motion. Start doing that and you will see better results.
Strike the Ball Firmly on Short Putts
Greens can be very tricky and sometimes short putts are harder than long ones. For one, you feel more pressure in making a 3-foot putt compared to a 20-foot one. As simple as it seems, it can be far from that. There are a couple of reasons for missing short putts. One is missing the line and the other is the pace.
If you have a look at the pros they rarely make a short putt that dies off by the time it reaches the hole. They always strike the ball firmly on those occasions. Assuming that their line is correct, those firm putts will end up in the hole. That leaves less room for a mistake that can happen if the putt is too soft.
When a short putt is too soft the ball can easily get off the line on the way to the hole. There can always be some slight bend on the way to the hole that you can't see. Striking the ball firmly eliminates surprises and makes sure your ball goes straight into the hole. Next time find the right line and hit the ball firmly enough to hold the line on its way in.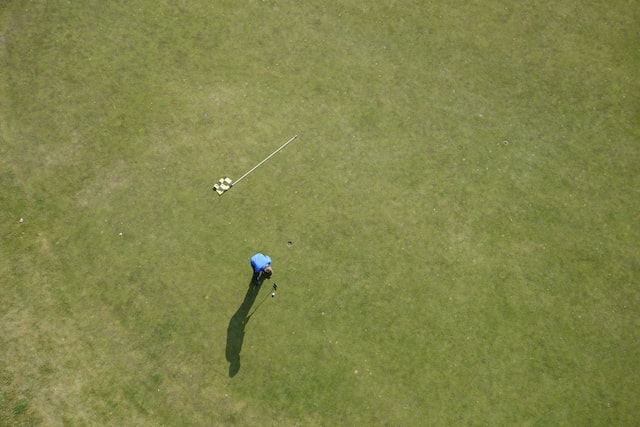 Find the Most Comfortable Grip
As trivial as it sounds, the grip is very important when it comes to putting. There are many variations of it and it can make a difference. The last thing you need on the green is a grip that does not feel comfortable. Not just that, but it is also important that it brings you consistency putt after putt.
You can try classic grips, unconventional grips like the claw, or even the lead hand lower grip. Play around with it and find the one that suits you the most. On top of that make sure you are using a putter that matches your stroke in order to feel complete comfort while putting.
Strengthen Your Putting for a Lower Score
If you were ever wondering ways you can lower your score besides hitting the ball further, putting is one of them. Think about it for one moment. When you putt with an average of 2 strokes per hole, you end up with 36 putts in a round. If you lower that to around 1.7 putts per hole, you are now at 30 or 31 putts for the round. That is 5 to 6 strokes less on your card.
Who would not like to shave off a few strokes of their scorecard? It may take some time and persistence but it is achievable. The chances are it won't happen every single round even when you do improve. But when it starts happening more often than not, it will be a good feeling. It is definitely worth working on your putting in order to lower your score.
You may also like:
Golf Putting Tips for Beginners – How to Putt Better