How to Improve My Golf Game – 5 Tips for Beginners
Having a consistent golf swing is the golfer's holy grail. It is something golfers at all levels try to achieve. However, even at the highest level, getting it is not easy. What consistency at the recreational level means is making as few mistakes as possible. There are some tips that can give you an answer on how to get a consistent golf swing.
That will help you make your swing as reliable as possible so your game suffers less and you enjoy playing more.
Clearly, there will always be bad shots, but the goal is to reduce their amount. It will probably require some changes and that is normal.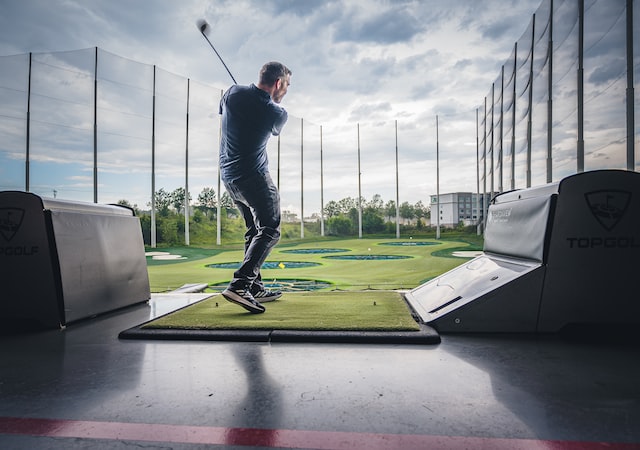 Whenever you make some changes to your golf swing it takes time for them to work. It is all a process that requires time and effort. The good thing is, the sooner you start implementing changes, the sooner you will get there. Without further introduction, check below the tips that could help you reach your goal.
1. Nail Down the Basics
I can't emphasize this enough. If you want to have a consistent swing you absolutely have to work on the basics. By that I mean you have to be really good with basics. When you start golfing and building your swing it is very easy to go off the path. There are so many things that you can start doing wrong.
Once you start doing certain things wrong, it gets harder to fix them. That is why basics are so important. If you start doing things properly from the beginning, it is easier later. When you have solid foundations it is easier to build on. It will depend on how much time you have for how fast you can improve.
The bottom line is, it does not matter how much time it takes as long it is done right. It is the end goal that is important and that is building a consistent swing. That is exactly what you are going to get with solid basics. There are a lot of resources available out there that can help you, embrace them and get going.
2. Have the Right Clubs
There are many golfers that do not pay much attention to the golf clubs they play with. That is fine as long as they do not care about consistency and better result. In case you fall into the category of golfers who care, you should give this a thought. Even if your swing is consistent, the wrong clubs might not show the best results on the course.
In other words, wrong clubs could make your swing look more inconsistent than it actually is. Numbers are possibly the most reliable way that can show you what your clubs are doing for your swing. If you have access to a launch monitor then you can have a look yourself. In case you don't, you could consider custom fitting.
Golf club fitters can see what is happening when you swing and suggest you different club options. They go through the process with you and at the end make a suggestion for which clubs work the best. The right clubs will definitely contribute to consistency and help you to get your game where you want it to be.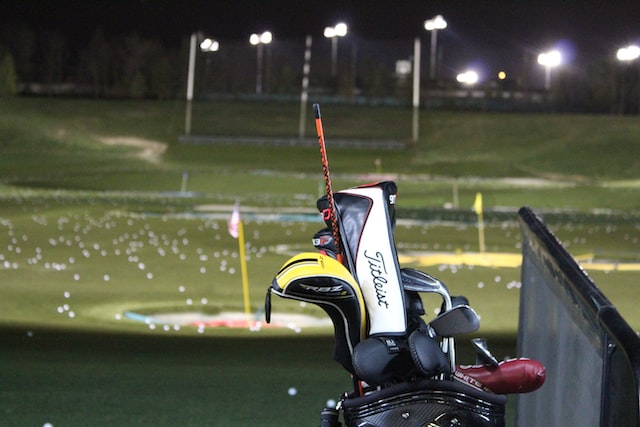 3. Focus on Technique
I know this seems obvious, but there is a reason why this is important. Let's say you are just focusing to hit the ball as far as you can. While doing that, you completely neglect how you are hitting the ball. There is a good chance that your ball is not going to go a long distance no matter how hard you try to hit it.
The simple reason is you are most likely hitting it wrong. That has all to do with your swing technique. When you focus more on how you swing instead of how you hit the ball the results are better. Once your technique is better you will discover you don't even have to hit it so hard in order for it to fly further.
Having a solid swing technique will help you become a better golfer faster. Even if you are hitting it shorter than you want in the beginning, as long as the technique is good the distance will come. On top of that, you will be able to hit all kinds of different shots when needed. Work on your swing technique and golfing will be more fun than ever.
4. Play to Your Strengths
There is a good chance you have a tendency when you are swinging your club, just like the majority of golfers who are natural drawers or faders of the ball. Granted, there are probably way more natural faders out there compared to drawers. No matter which category you fall in, you should use it as your strength.
You can notice that easily by paying attention when hitting the ball. If you are slicing it more, then you are a natural fader. In case you are hooking it more, you are a drawer. When you embrace that and adjust your swing to your preference, it will be easier for you to get a more consistent golf swing.
5. Practice With Purpose
This is extremely important if you want to obtain the best results possible. There are way too many recreational golfers that hit the ball without any purpose when practicing. Just have a look next time you go to the driving range. They just hit ball after ball executing the same shot time after time.
That is one of the reasons you might feel you are hitting it way better on the range than on the course. The reality is every shot in your round of golf is going to be a different one. Therefore, you should hit different shots with different clubs each time you practice. Mix it up, hit different length shots with each club, and try different ball flights or different shot shapes.
Make a plan for when you are going to practice. Have different targets on the range to hit. When it comes to drills, do drills for the same area you are working on at once. Don't mix different drills in the same practice session. Doing the same types of drills will help you improve what you are working on faster. When you finish one area, move on to the next one.
Enjoy Golfing More Than Ever
The process of getting better at golf is awesome. That is especially the case in the very beginning when you can see big improvements on a regular basis. The better you get, the longer it takes to get to the next level. Nonetheless, it is not impossible. Everyone wants to get better, even professional golfers at the highest level.
One of the key things when it comes to improvement is a consistent golf swing. But it is not all in just grinding to become a better golfer. A lot of it is in enjoying each and every moment on the golf course. The fact is, the better you get, the more you will enjoy playing. Get working on your golf swing to have more fun while playing.
You may also like:
How to Practice Golf Effectively – Make the Most of It