When it comes to the game of golf, every stroke counts. The act of putting can often make or break a round. Moreover, the putting stroke is a delicate blend of art and science. It requires not just technique but also an astute understanding of greens. By perfecting the putting stroke you can learn how to master the greens.
To lower your scores, mastering the putting stroke is essential. Furthermore, it demands consistency, confidence, and a smooth rhythm.
A perfect putt begins well before the backstroke. Additionally, it involves reading the green, assessing the distance, and understanding the grass' grain.
For many, the green is where nerves are tested, but with the right approach, it can become a place of triumph. Therefore, fine-tuning your putting stroke is paramount to achieving golfing success.
For starters, it is crucial to develop a routine that promotes consistency. Selecting the right putter is just as important as the stroke itself.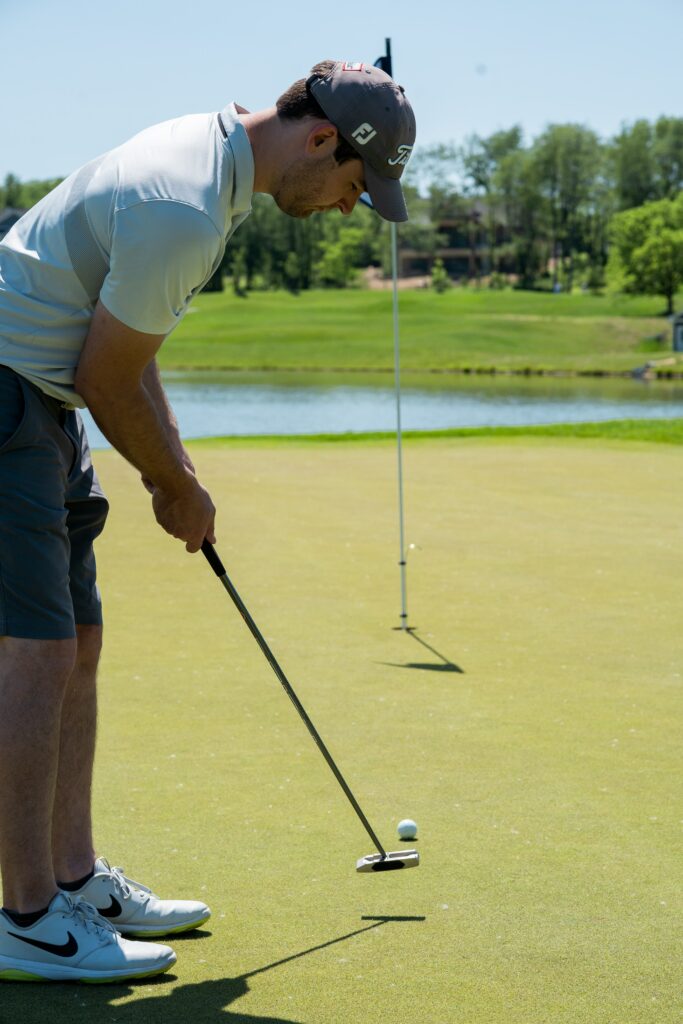 Also, practicing with purpose and intention can lead to significant improvements. Let's explore the steps to perfecting the putting stroke. We will start with the fundamentals and move through to advanced techniques. By the end, you will have a deeper understanding and be equipped with practical ways to enhance your game. After all, on the green is where champions are made. With the right guidance, you can join their ranks.
Mastering the Basics
First and foremost, it is imperative to get the basics right. For instance, your grip on the putter should be firm yet gentle. Your stance must be stable with your eyes over the ball to ensure proper alignment. Additionally, the ball's position should be slightly ahead of the center of your stance to promote an upward strike.
A consistent pre-putt routine can also set the stage for success. It is about repeating the same steps before every putt, which can greatly enhance your focus. Similarly, a smooth takeaway is critical, as it sets the tempo for the entire stroke. Then, the transition from backstroke to forward stroke must be fluid. Avoid any jerky movements that could disrupt the putt's path.
Finally, follow-through is often overlooked but is very important. Equally important as the backstroke, a good follow-through ensures the putter head stays on line after impact. A steady, controlled follow-through will improve your chances of sinking more putts.
The Mental Game
The mental aspect of putting is as crucial as the physical. Having a clear mind and a positive attitude can greatly influence your putting performance. Moreover, visualization is a powerful tool. Picturing the ball rolling into the hole can boost your confidence.
Dealing with pressure is another facet of the mental game. Hence, it is vital to develop strategies that help you stay calm under stress. For example, deep breathing exercises can be very effective. Learning to stay in the moment and not let previous holes affect your current putt is key to maintaining composure.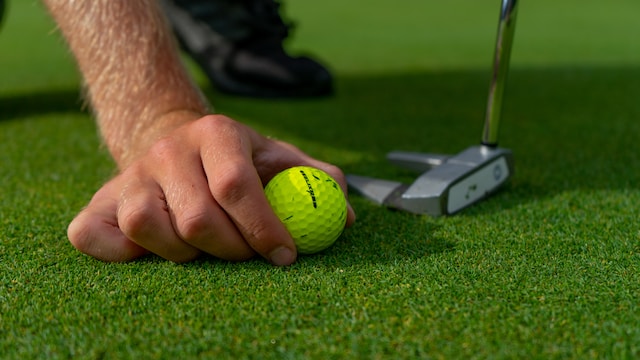 Advanced Techniques
Incorporating advanced techniques can further refine your putting stroke. For example, understanding the nuances of green reading can give you an edge. Experimenting with different putter types and weights may reveal what best suits your style.
The use of training aids can also aid in developing a more consistent stroke. They can provide instant feedback on your alignment and stroke path. Also, there are high-tech simulators and stroke analyzers. They can offer a detailed look at your putting stroke and help you make precise adjustments.
Drills and Practice
Practice is the cornerstone of improvement. This is especially true for putting. Regular drills can train muscle memory and improve your touch on the greens. The "gate drill", where you putt through a small opening, can enhance your accuracy. Distance control drills are vital for learning how to judge and adjust for different-length putts.
Setting realistic practice goals is another important factor. It ensures that you are focused and motivated during practice sessions. Also, varying your practice routine can keep it interesting and cover different aspects of putting.
Equipment and Customization
The putter is your most personal piece of equipment. Choosing the right one is a significant decision. The length, weight, and balance of your putter should complement your natural stroke. Many golfers benefit from a putter fitting session. It helps them customize the putter to their specific needs.
The type of grip on your putter can affect your stroke. For example, some players prefer a thicker grip to minimize wrist action. Others may opt for a traditional, slimmer grip for more feel. The choice of a putter's face can affect the ball's roll and feel on impact.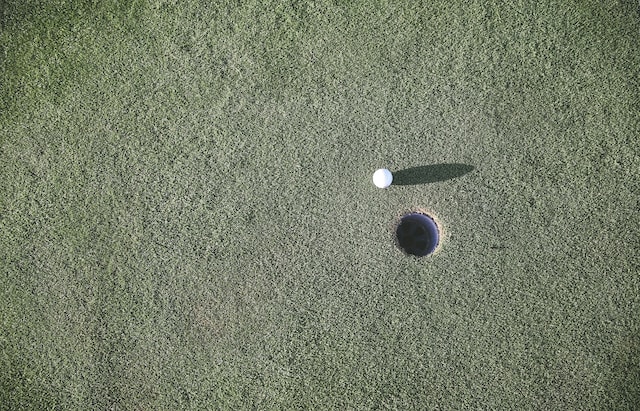 Practice and Patience
Perfecting your putting stroke is a journey that requires patience and persistence. It is important to remember that even the best golfers continually work on their putting. Therefore, embracing the process of improvement will make you a better putter. It will also enhance your overall enjoyment of the game.
Always remember the fundamentals: grip, stance, alignment, and a smooth stroke. Additionally, the mental game should not be neglected. Confidence and focus are essential components of successful putting. New techniques and strategies will keep your game evolving.
Practicing with purpose and using drills will sharpen your skills. Do not underestimate the importance of the right equipment. A putter that feels like an extension of your arm is a valuable ally. Putting is a blend of many elements – technical skill, mental toughness, and the right equipment.
So, take these insights and apply them on the green. Be patient with yourself, as perfection is an ever-moving target. Also, enjoy every moment of the journey. The path to becoming a master on the greens is as rewarding as the destination itself. The sweetest victories are those that are hard-earned.
You may also like: