Golf, often known as the "gentleman's game," offers a unique blend of challenge and relaxation. For beginners, stepping onto the golf course can be both exciting and daunting. It is important to be aware of some pitfalls that new players often encounter. Knowing how to avoid common golf mistakes beginners make is very helpful.
Now, these missteps can sometimes overshadow the joy of the game. However, with a bit of guidance, you can navigate them successfully.
These mistakes are present across the board. They go from the setup fundamentals, mechanical and technical areas of the swing, to the etiquette and the mental aspect of the game.
Remember, every golfer was a beginner once. Granted, some started earlier and had more time to learn. Nonetheless, it is never too late to correct things.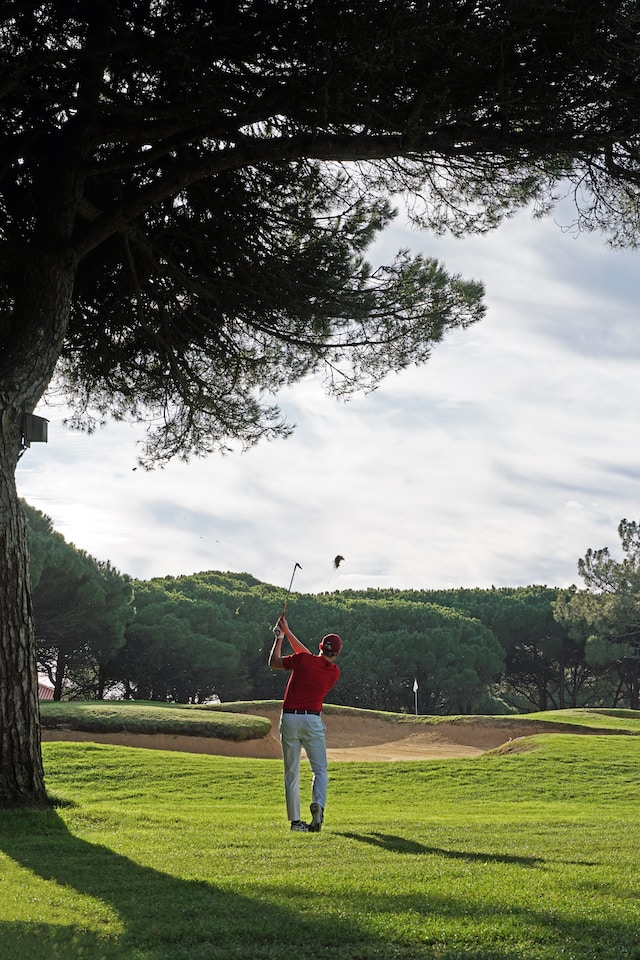 A very important first step is awareness. In order to be able to work on something, you have to know you are doing it wrong. Golf is quite a self-analytical game. First, try to see what might be on your list of improvements to start with. Once you do that, check what you can do and start the journey to better golfing.
Swing and Technique Mistakes
Poor Posture:
Bad posture can lead to inconsistent ball striking.
Avoidance:
Maintain a balanced posture with knees slightly flexed and a straight back.
Incorrect Grip:
Holding the club Improperly affects the clubface's orientation at impact.
Avoidance:
Learn and practice the correct grip, like the "overlap" or "interlock" grip.
Poor Alignment:
Incorrect alignment leads to shots off target, even if the swing is good.
Avoidance:
Use alignment aids like clubs or alignment sticks. It will ensure your feet, hips, and shoulders are parallel to the target line.
Over-swinging:
Swinging too hard can lead to a loss of control and accuracy.
Avoidance:
Focus on a smooth, controlled swing rather than excessive power.
Lack of Rotation:
Not using proper body rotation can limit distance and accuracy.
Avoidance:
Work on your body rotation during your swing, engaging hips and shoulders.
Short Game and Putting Mistakes
Neglecting Putting Practice:
Focusing solely on long shots and ignoring putting.
Avoidance:
Dedicate time to practice putting for a well-rounded game.
Ignoring Chipping and Pitching:
Neglecting the short game can lead to higher scores.
Avoidance:
Practice chipping and pitching to save strokes around the green.
Overcomplicating Chip Shots:
Attempting overly complex chip shots when simpler ones will do.
Avoidance:
Choose the easiest and safest chip shot option to improve consistency.
Inconsistent Ball Contact:
Often struggles with inconsistent contact when chipping or pitching, leading to thin or fat shots.
Avoidance:
Focus on maintaining a steady tempo in your short-game shots. Additionally, practice hitting the ball with the center of the clubface.
Neglecting Green Reading:
Overlooking the importance of reading the green's slope and break can result in missed putts.
Avoidance:
Develop green reading skills by carefully observing the slope and studying how the green breaks. Also, take your time to read the green and check the break from multiple angles. Watch the paths of other golfers' putts on the green to gain insights into how they break.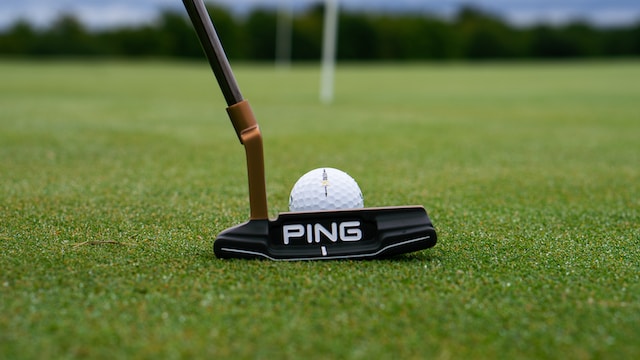 Course Management and Mental Mistakes
Poor Club Selection:
Using the wrong club for the situation can lead to trouble.
Avoidance:
Learn the distances you hit each club and select the appropriate one.
Ignoring Weather Conditions:
Failing to adjust for wind or other weather forces.
Avoidance:
Pay attention to the wind and adjust your shots accordingly.
Not Thinking Strategically:
Hitting aggressive shots when a safer approach is wiser.
Avoidance:
Consider the risks and rewards, and make strategic decisions.
Impatience:
Expecting rapid improvement and becoming frustrated when it doesn't happen.
Avoidance:
Golf is a gradual learning process; stay patient and enjoy the journey.
Lack of Mental Focus:
Allowing distractions or negative thoughts to affect your game.
Avoidance:
Develop mental resilience and focus on the task at hand.
Not Learning Rules and Etiquette:
Not knowing the rules and etiquette can disrupt play.
Avoidance:
Study the basic rules and etiquette of golf to ensure a smoother round.
Avoid Mistakes and Enjoy More
In conclusion, golf is a game that offers both challenges and rewards. Understanding and avoiding common mistakes can significantly enhance your enjoyment of the sport. Starting from mastering the fundamentals of grip and swing to focusing on alignment. Equally important, improving the short game or putting.
Therefore, each aspect of golf presents an opportunity for improvement. Nonetheless, it is not just about hitting the ball far. It is about precision and strategy. Equally essential is your knowledge of the rules and etiquette of the game. By following these guidelines you ensure a harmonious experience on the course. Consequently, you also prevent any unintentional penalties.
Golf, in many ways, is a mental sport as well. Thus, patience, focus, and a positive mindset are your allies. Besides, they will help you conquer the inevitable frustrations that may arise during a round. Golf is a journey that rewards dedication and practice. Specifically, it teaches patience, precision, and perseverance.
Finally, you will continue to refine your skills and gain experience. Therefore, you will discover challenges from the beginning becoming opportunities for growth and enjoyment. So, embrace the game and learn from your mistakes. Moreover, relish the satisfaction that comes with becoming a better golfer. In a word, golf offers a lifetime of enjoyment for those who take the journey.
You may also like: