Once upon a time golf was a relatively expensive hobby. Nowadays it is more accessible, although a lot of people still see it as a sport reserved for the elites. I am not saying it is cheap or anything like that. However, the increased accessibility and recently increased number of participants help. There are answers to the question of how to golf on a budget.
Now, it is true that you can spend unlimited amounts of money on golf equipment and accessories.
At the same time, due to the growth of the game golfing has become more user-friendly to put it in simple words.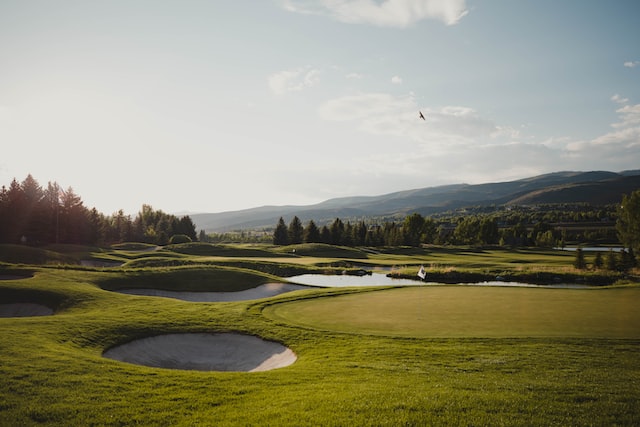 That means you do not have to spend hundreds or thousands of dollars to enjoy this beautiful game. If you have the right information, you can easily get yourself a nice set of clubs and all the additional accessories and apparel. On top of that golf courses are popping out everywhere and the learning material is ever-present. Let's dive into the tips below.
1. Old Clubs Do the Job
The golf clubs' prices are a big reason why golfing can be very expensive. To be more precise, I am talking about new golf clubs. The big brands are releasing new shiny clubs every year, with a couple of exceptions. They are almost always promising better performance with new technology. It always sounds promising.
Are new clubs always better? That is a tricky question. In general, if you have clubs that are older than 5 years, there is a good chance the technology has improved. Nonetheless, that does not mean older clubs are not good anymore. There are still older club models out there that can do as well as new ones on the course.
You might lose a couple of yards if you're using an older model, but they can still perform just fine. If you just want to play and enjoy, you do not have to have the most expensive ones in the bag. You can also have a look at lower-priced sets that can start you off when you just begin to golf. The secondhand golf equipment market is big, you could take advantage of that as well.
2. Take Advantage of The Growing DTC Market
In the last few years, a new golf equipment market emerged. That is the direct-to-consumer market or as you may often see DTC. You can buy literally anything from golf clubs, golf bags, golf balls, and golf apparel straight from the brand. I am not talking here about just buying online, I am talking about brands that have only an online presence.
For that reason whatever you buy will usually come at a lower price since there is no middleman. However, there is one potential issue here. That is not being able to try the product before buying it. Golfers prefer to get a feel for clubs and balls before they purchase them. With this method that is out of the picture.
Surely most of the brands have the option to return the product if something is not right. There is also the option of online fitting where you put in some info they ask you and they give you the best options for you. It can't be compared to in-person fitting, but it can do the trick to a certain extent.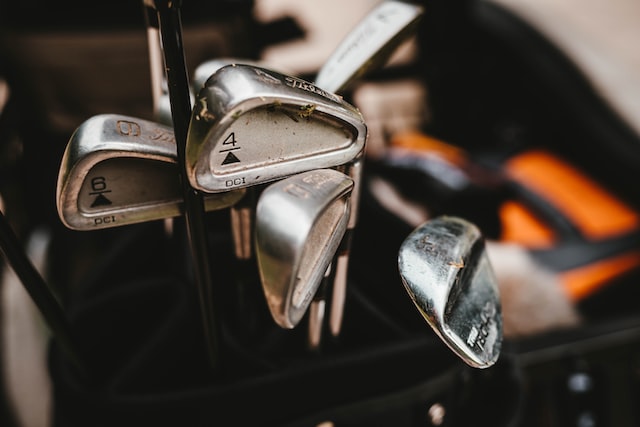 3. Use the Equipment for Your Skill Level
One of the areas where you could be wasting money is if you have equipment that is not for your level. This is most often the case with golf clubs and golf balls. I am not saying that you won't have use of better equipment, but it might not be time yet. That can leave quite an impact on your budget. Better equipment tends to be more expensive.
There are so many different types of clubs on the market. Some are more appropriate for beginners, some for intermediate players, and some for advanced golfers. Similar is whit golf balls, except you could still play more expensive ones and it would not make as big of a difference as with wrong clubs.
It is simply the question of what you need your equipment for. If your skill level is at a point when you can't really execute different types of shots, there is no real use of clubs or balls meant for that level. The time will come when you are going to be able to shape shots and add/take off spin among other things. Until that moment, save yourself some money and have fun.
4. Use the Tee Time Booking Apps
As technology advances, there are more solutions that make our life easier. Some of those are tee time booking apps or websites. If you have already started using them, good for you. In case you are not so familiar with them, I would highly recommend you look them up. There are many out there to choose from.
Why I am suggesting this, besides the convenience, you can find good deals. First of all, you can find a lot of golf courses to choose from in one place. On top of that, the apps tend to offer discounts on tee times. It would be a shame not to take advantage of discounted tee time rates. Have the same good time, just for a lower price.
5. Learning Is a Click Away
This is the key thing when it comes to golf. You can have all the perfect equipment, but without learning how to golf the right way it is hard to fully enjoy it. Golf lessons don't come cheap, even though it might be the fastest and most efficient way to learn how to golf. There is also the time element required to go for a lesson.
Luckily, we live in a day and age where technology allows us to absorb a lot of knowledge from home. There is so much content out there in form of tutorials whether in written or video format. You can take advantage of free education more than ever. If you still want to work with an instructor, you can do that from home as well.
There is something for everyone and that is great. However, if you are going to learn something on your own it requires self-discipline. Make sure you do everything you learn thoroughly. Work on a single thing at a time and do not move on to the next things until you perfect what you are currently working on.
Stay on Budget to Enjoy More
To paraphrase a saying I once heard; if you are lucky to golf, you are lucky enough. Golfing is even more fun when it does not leave a hole in your pocket. The good news is that it is achievable. Take advantage of all the opportunities to stay on budget. Dive into the second-hand equipment market or embrace the technology.
There are always ways to spend less and still enjoy this wonderful game. At the end of the day, it is going to be entirely up to you what you make of it. The days when golf was reserved for wealthy people are past us. There is not much that stands between you and a nice round with your golf buddies. Go out and enjoy it.
You may also like:
Best Golf Balls for New Golfers – Enjoy the Game for a Lower Price