Golf is a game that pits the player against the course. The beauty of golf lies in its simplicity. There is one objective: get the ball in the hole in as few strokes as possible. Yet, its nuances and complexities are endless. As in any other sport, one of the nuances is injuries. We will have a look into the most common golf injuries and how to prevent them.
Many perceive it as a leisurely pastime—a game for weekend enthusiasts and retirees. But don't be fooled. Behind the calm facade, golf demands precision.
Each swing, putt, or chip requires technical expertise. The game tests both the mind and the body. While golf may not have the overt physicality of football or the fast-paced action of basketball, it has its challenges.
Those challenges can lead to injuries. For example, a slight misalignment during a swing or repetitive motions can strain muscles. Over time, even the most seasoned players aren't immune.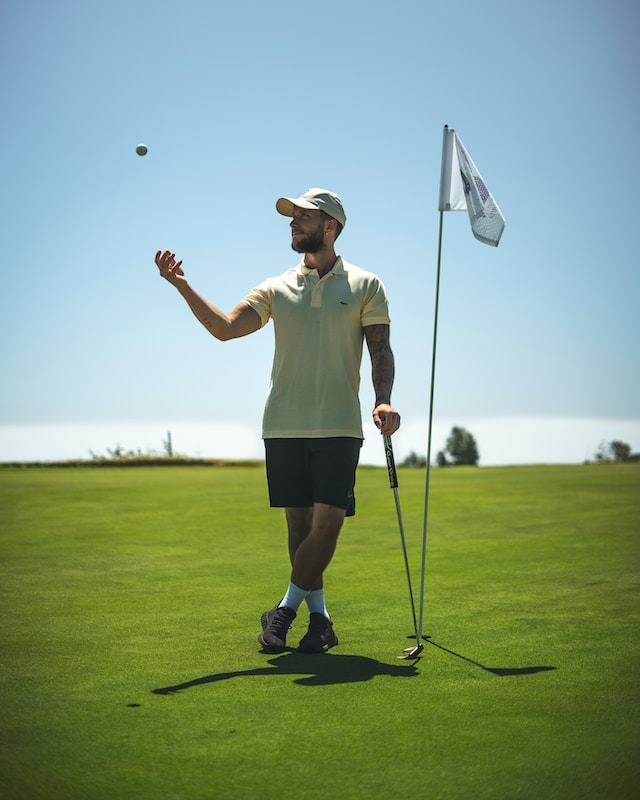 When we think of sports injuries, golf might not be the first to come to mind. But the truth is, that injuries are common in golf. From professional circuits to the local driving range. Whether it is a young enthusiast or a veteran player. However, there's good news. By understanding these injuries, we can take steps to prevent them.
After all, knowledge is the key. With the right techniques, equipment, and awareness, golf can remain a safe and enjoyable sport. So, whether you are a seasoned pro or just starting, this guide is for you. Let's ensure that the only thing you are worrying about on the course is improving your handicap.
Golfer's Elbow
It is an inflammation of the tendons connecting the forearm to the inside of the elbow. This injury results from repetitive use and improper technique.
Prevention
Holding the club too tightly strains the tendons. Hence, ensure your grip is firm, yet relaxed.
Focus on exercises that strengthen your forearm muscles.
Regularly stretch your arms and wrists before and after play.
Back Pain
The twist and turn of the golf swing can stress the back, especially the lower region. Over time, this can lead to muscle strains or disk injuries.
Prevention
Stand straight, with a slight knee bend, keeping your spine neutral.
Begin with a few minutes of light cardio, followed by stretching.
Engage in exercises that target and strengthen your core muscles.
Wrists Injuries
The wrist absorbs much of the shock when the club strikes the ball. Incorrect technique or overuse can lead to strains, sprains, or even fractures.
Prevention
Ensure a neutral wrist position when gripping the club.
Use clubs with the right flexibility for your skill level.
If you feel pain, take a break. Pushing through can aggravate the injury.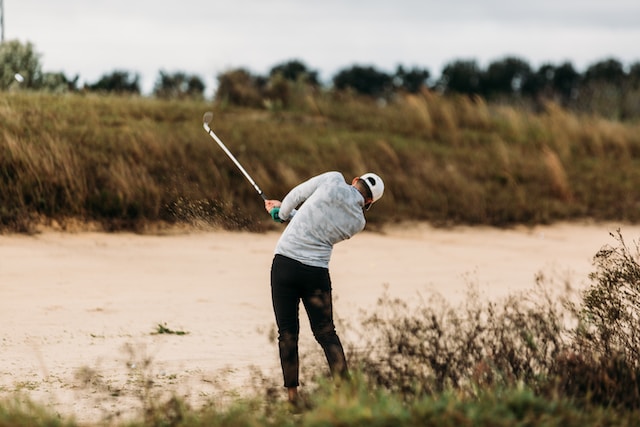 Rotator Cuff Injury
The rotator cuff, a group of muscles and tendons in the shoulder, can be injured by the repetitive motion of the golf swing.
Prevention
Avoid overswing. In fact, a smoother motion reduces stress on the shoulder.
Target the shoulder muscles with exercises like the dumbbell lifts.
In brief, don't overdo it. If your shoulder hurts, take time off to recover.
Knee Pain
The knee supports a lot of your body's weight during a swing. Consequently, that can cause wear and tear over time, leading to pain or injury.
Prevention
Wear supportive shoes that provide a stable base.
A proper stance and weight transfer protect the knees.
Strengthening exercises can help support the knee joint.
Tendinitis
It refers to the inflammation of a tendon. In golf, it often occurs in the wrists, elbows, and shoulders due to repetitive motion.
Prevention
Always stretch before starting your round.
Ensure your clubs suit your physique and skill level.
Firstly, listen to your body. Consequently, rest if you feel pain.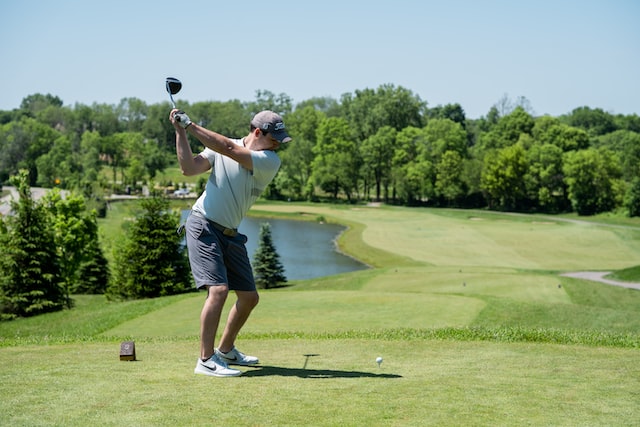 Tips for Overall Injury Prevention
Regularly taking lessons ensures that your technique remains correct, reducing injury risk.
Muscles work best when they are well-hydrated. Therefore, drink water before, during, and after your game.
After playing, do light stretching to help muscles recover and prevent stiffness.
Don't try to emulate the pros by playing excessively or using clubs that are not suited to your skill level.
Listen to Your Body
Golf is a journey. Specifically, a journey of self-discovery and discipline. Every round brings its lessons. In the same way, every hole brings its challenges. And as with any journey, there can be setbacks. Injuries can be one of those setbacks. But by being proactive, we can minimize these hurdles.
Hence, by understanding common injuries, we arm ourselves against them. It is the first step towards prevention. Thus, being aware of our bodies, our techniques, and our limits helps ensure safety. However, prevention does not mean limiting ourselves. It does not mean holding back. Instead, it means playing smarter. Additionally, means making informed choices, whether about equipment or technique.
Golf should be enjoyed. It should be a source of relaxation and pleasure, it should also challenge our skills and not our well-being. Therefore, taking steps to prevent injuries is crucial. It ensures not only that the game remains a joy, but also that remains painless.
So, the next time you step onto the course, remember this guide. Carry the knowledge with you, just as you would your favorite club. And most importantly, listen to your body. It is your most valuable tool on the golf course. In the end, a well-prepared golfer is a successful golfer. So, protect yourself, refine your technique, and revel in the beautiful game of golf.
You may also like:
Dynamic Warm-up for Golfers – How to Elevate the Performance